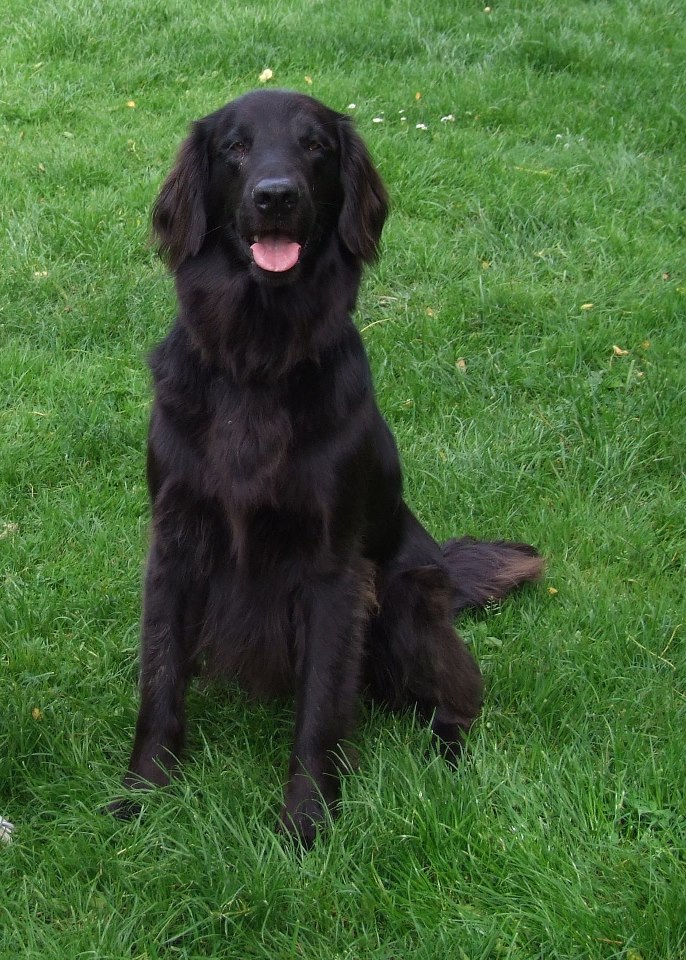 Dylon was starting to slow down after a hard and long agility season. Although not noticably injured - his muscles were obviously tired.
After a massage with Nikki though he was keen to work again. She found a few points that needed work o
...
n that I was unaware of.

She also gave me lots of tips and exercises to do myself in order to help prevent the same muscle "niggles" coming back.

Thanks Nikki - we will be back for more massage :-)

Nicky and Dylon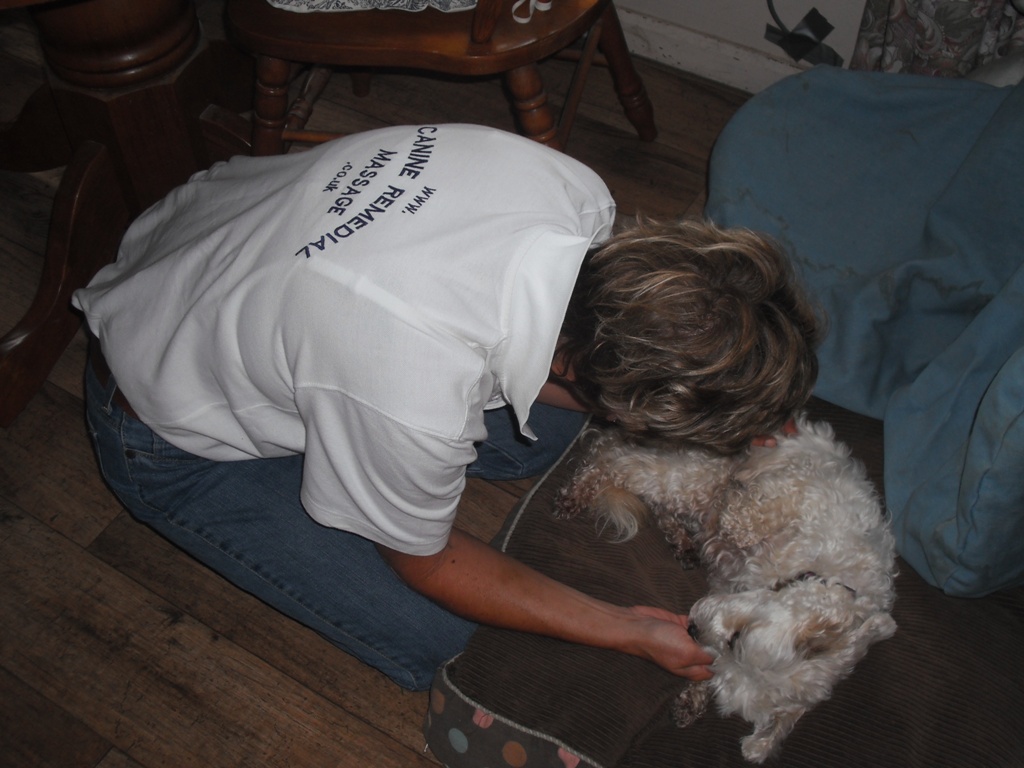 I contacted Nikki following a devastating injury my young dog suffered at home (ironic as she competed at grade 6 in agility), Mindy underwent major surgery in Exeter and the prognosis was that she was unlikely to regain full mobility willing her to get back to fitness, I contacted Nikki and from her first visit and assessment, Mindy began to improve. Nikki was extremely approachable and was able to handle my "nervy" girl in a soothing and positive manner. She provided comprehensive exercises for me to follow at home with Mindy and after 8 months of treatment sessions, we began Agility training again (Mindy's delight) and she is now back competing successfully.

I would highly recommend "Canine Remedial & Maintenance Massage" and now I ensure my other fit and healthy dogs also have regular massage sessions to keep them in the peak of health.


Hi Nikki

I just wanted to thank you so much for the work you have done with Bert; following his massage sessions (and with the exercises you gave me to do with him (and thanks for being there to answer my queries)), he is a much more lithe little dog, who is now really enjoying life more in general, which includes getting clear rounds and being placed in Agility (I probably get more from this than he does, but at least I know he is in peak condition). Photo attached of him following his third place at a SWAT show in Exeter.

Cheers Kath & Bertie x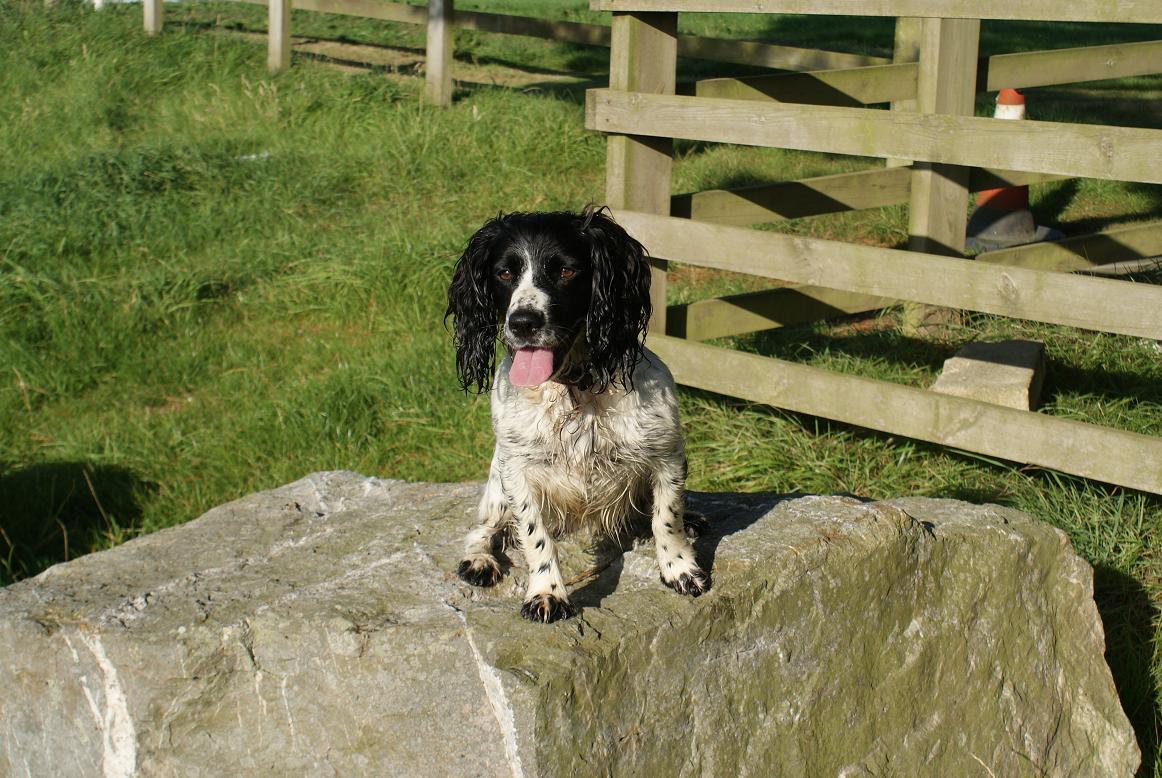 Nikki had been recommended to me by my sister whose dogs have had various problems and been helped greatly by sessions of massage. Lucy, a 6 year old working cocker, was having trouble jumping into the car and onto beds! After just one session she back to her normal mad self and competing at agility. I particularly like the way Nikki will take time to proceed at a pace that is right for the dog, and also she will suggest ways you can help your dog to full recovery. I am extremely pleased with the result and will call her again if I have any worries about the dogs
Tonie x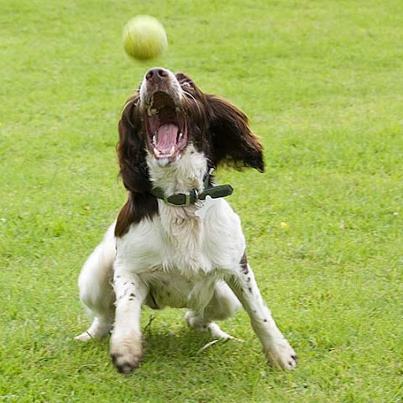 To say my springer spaniel, Murphy, is accident prone would be an understatement, so when he made a fool hardy jump over a wall on holiday, we made a half expected trip to the local vet in Scotland. His injury seemed mild, and pain killers and a few days rest seemed to sort things out.
When we returned home, we noticed that his limp was coming and going. He had yet another trip to our own vet who xrayed both his front legs, but could find nothing wrong. It was at this stage that I contacted Nikki at Canine Remedial Massage.
Nikki was able to see him very quickly, and was quickly able to identify the problem as a soft tissue injury. As well as gentle massage, she was able to advise me as to how best to manage him in between sessions, with warm and cold compresses, arnica, and a few massage strokes that even I could master!
Murphy improved very quickly, and after four sessions he was back to enjoying agility again, as well as spending his spare time as the fool hardy springer that he likes to be.
Nikki has a special gift with dogs, and even on the first visit Murphy was at his ease, and my bitch, Moxie, who is normally a nervous dog, insisted on having her five minutes attention.
Murphy being Murphy, I am sure we will be calling on Nikki again to lay on her healing hands.